August 24, 2021
Stanford/SFUSD Partnership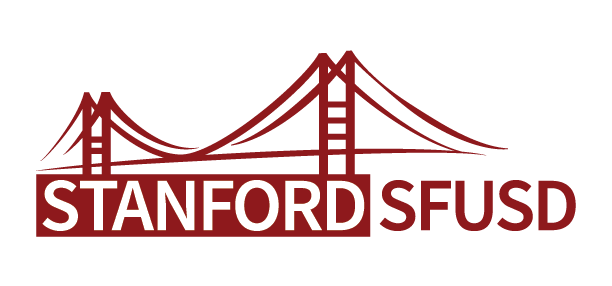 The Stanford/SFUSD Partnership, established in 2011, supports and promotes innovative, practical research, and engages practitioners, policy makers, and academics in a dialogue about research findings and implications for research-based decision-making. The collaboration helps San Francisco acquire, interpret, and utilize research, and enables Stanford to learn from real world practices taking place in San Francisco's schools, with the goal of improving student academic and behavior outcomes in San Francisco and beyond, with special attention to improving outcomes for under-served students.
Visit the virtual collaboration site
@StanfordSFUSD on Twitter
Search Resources
Search by Keyword
Search by Category
Search by School District
Want to learn more about what we do?
Sign up for our mailing list
Featured