May 3, 2022
Ed Partners Perspectives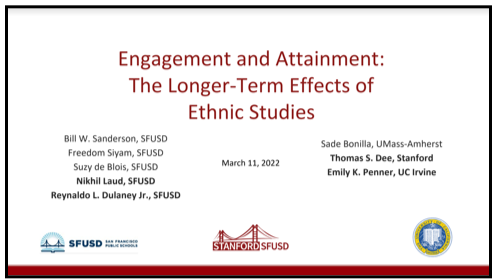 In partnership with San Francisco Unified School District Leaders, Stanford University researchers work found ethnic studies courses increase longer-run academic engagement and attainment
Anti-racist curricula and teaching methods are a potentially potent way for schools to better promote a just society and improve educational outcomes for low-income students, students of color, and all students. Ethnic Studies courses in K-12 schools are an increasingly common and prominent example of such culturally relevant and critically engaged practice. Proponents tout the benefits of Ethnic Studies for increasing student engagement and academic outcomes, yet there is little causal evidence supporting these claims. With the passage of the statewide graduation requirement that all high school students take an Ethnic Studies course, there is even more urgency to understand how to understand the impact of Ethnic Studies coursework and how to design the courses to support students short and long-0run academic engagement, achievement and overall attainment. These two studies (study 1 and study 2), presentation, and research brief describe rigorous research exploring the impacts of Ethnic Studies on educational attainment and engagement of being assigned to an Ethnic Studies courses in grade 9 in San Francisco Unified School District. We find that Ethnic Studies courses substantially increased GPA, attendance, high school graduation, and the probability of enrolling in college.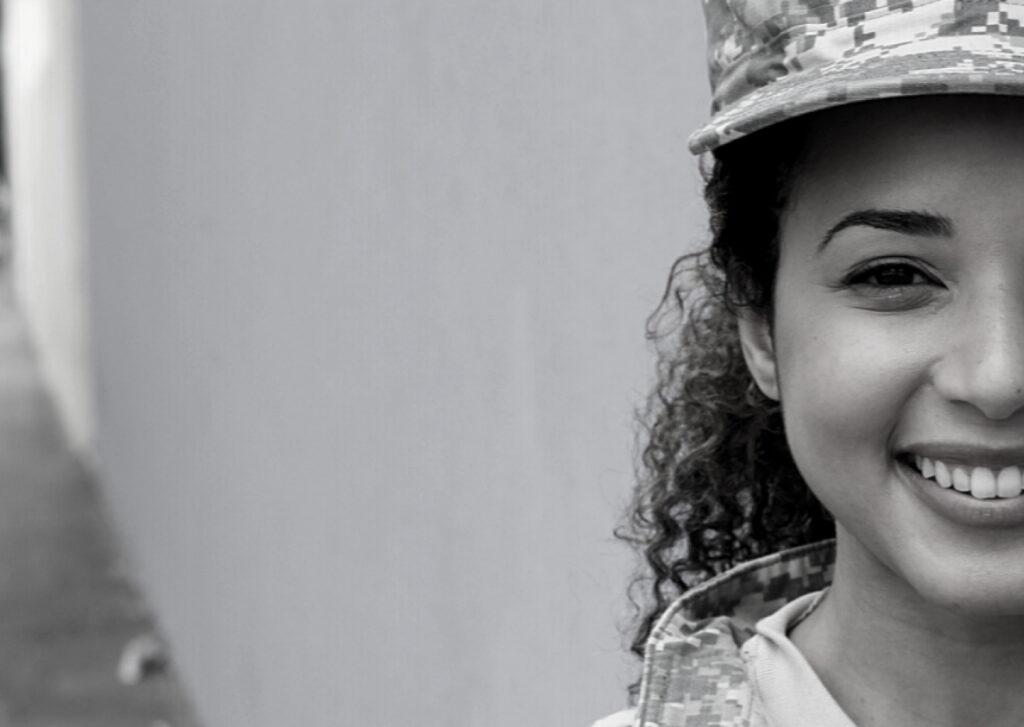 District Spotlight: La Sierra Military Academy
This month, we would like to highlight the work of La Sierra Military Academy. Located in Visalia, La Sierra is "small, but mighty" – what began as a 3-member team focused on improving students' writing skills at the onset of the collaboration is now a 6-member team of teachers, counselors, and administration from both middle and high school focusing on increasing achievement in multiple subjects. Last year, they tested out shifts to grading practices from the work of Dr. Reeves and Grading for Equity by Joe Feldman. This led to Data Chats where teachers meet individually with students to discuss and track grades, identify needed supports, and set goals and action plans. This provided the Team with a way to consistently monitor grade data WITH students, gather valuable student perception data to inform next steps, and form even stronger connections and relationships with students. Learnings from this work led the team to make changes to instruction and supports including adaptations to Military Homeroom where students receive interventions to improve their learning and performance, modifications to units and classwork to make them more meaningful for students, and plans to embed the Team's work into professional learning structures next year to develop coherence and sustainability. The Team's efforts have resulted in positive grade movement and allowed them to react more effectively to student needs during a historically tumultuous year. Small, but mighty indeed!
To learn more about La Sierra's improvement journey click here.
Want to learn more about what we do?
Sign up for our mailing list
Featured