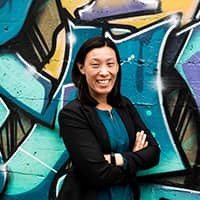 Ashley is a Program Manager for the Pre-K to 3rd Grade Coherence Collaborative (P3CC) where she supports districts teams to develop coherent systems that serve California's youngest learners. She helps districts utilize a continuous improvement process to accelerate and sustain student outcomes.
Prior to joining the California Education Partners team, Ashley was a Program Manager at the Council of Chief State School Officers (CCSSO) and worked with state educational agencies (SEAs) to better implement effective policies around high quality and standards-based instruction. Her projects included supporting early childhood instruction, creating infrastructure to incentivize high quality instructional materials, and utilizing the state role to support students who are historically below grade level.
Ashley received her Master of Public Policy in education policy from the Trachtenberg School of Public Policy and Public Administration at George Washington University. She received her undergraduate degrees from the University of California, San Diego.
Ashley is passionate about issues surrounding equitable access and opportunities for all students and supports state and local leaders and strategies that attempt to create a more equitable system for all students.
Want to learn more about what we do?
Sign up for our mailing list
Featured