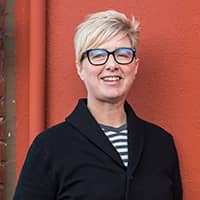 As the Director of District to District Program, JoDee leads the Program staff in the design and delivery of the district-to-district collaborative, continuous improvement model and approach that differentiates district support in service of improving student outcomes. Additionally, she partners with Ed Partners' Leadership to create coherence of district support and the evaluation of program outcomes.
During JoDee's 18 years in Sanger Unified School District, she served in PreK-12 as an elementary principal, high school teacher and administrator, and district administrator.
JoDee earned a Doctorate in Educational Leadership from California State University, Fresno where she researched the relationship between adult actions and English Learners' acquisition of language and reading.
Living in California's Central Valley for 35 years, JoDee experienced the struggles districts face in meeting students' needs, especially those historically underserved, which gives her a unique lens in providing support that leads to equity-centered environments and education for each student.
Want to learn more about what we do?
Sign up for our mailing list
Featured