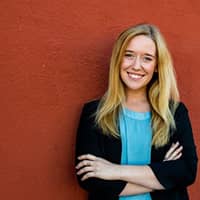 Kaitlyn serves as the Operations and Events Supervisor where she coordinates the development and maintenance of cross-organizational tools and processes and plans and executes events facilitated by Ed Partners.
Prior to joining Ed Partners, Kaitlyn worked in college admission where she coordinated campus visit and recruitment events before transitioning into admissions and financial advising. Kaitlyn recruited and advised prospective students through the college admission and financial aid process, while implementing recruitment and advising events across the United States.
Kaitlyn graduated from Drury University in 2016 with bachelor degrees in Psychology and Behavioral Neuroscience.
Having grown up in a rural, public education system, Kaitlyn finds it incredibly rewarding to work in support of educators and to assist in providing opportunities for students.
Want to learn more about what we do?
Sign up for our mailing list
Featured