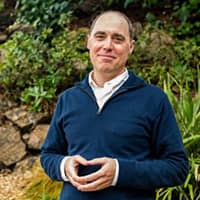 Steve serves as the Director of Program Sustainability and Growth where he develops and delivers a clear external communications strategy that supports the recruitment of districts and funders while informing other external stakeholders about the organization's work. Additionally, he works directly with superintendents to provide coaching, support and coherence.
Over his 25 years in public education Steve has served as a classroom teacher, site and district administrator and superintendent. Under Steve's leadership the West Sonoma Union High School District was recognized as one of the top 100 districts in California.
Steve earned a Doctorate in Educational Administration and Supervision from Loyola University Chicago where he researched the impact of superintendent leadership on student achievement.
Throughout his career Steve has seen the transformative power of college access. He has worked to close achievement gaps and open doors for first generation college students at every opportunity.
Want to learn more about what we do?
Sign up for our mailing list
Featured